High Risk Pregnancy? Doulas can help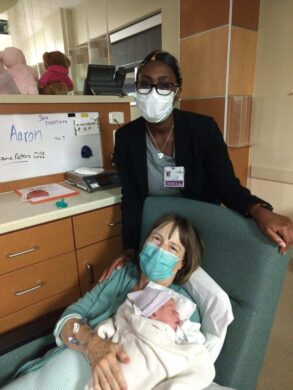 Facing a high-risk birth could mean physically challenging labor. It also often means emotionally difficult labor. Being high-risk can be scary, stressful, and even traumatic.
While a doula may be unable to change the health circumstances, it can help with the physical, emotional, and stressful challenges. Having continuous professional support during a high-risk birth can mean being reassured often.
The continuous support focuses on your mental wellness and helps support your birth partner. When a birthing person faces a high-risk birth, it can be stressful for the partner. Having a doula ensures you receive adequate support to reduce potential emotional trauma.
Benefits of a doula for a high-risk birth include:
Knowledge of comfort measures and positioning even with epidural and monitoring wires
Continuous emotional support
Physical support safe for the medical situation
Practical support, grabbing beverages for you or partner, giving partner a break, etc.
Helping to explain what to expect and what is happening
A doula can offer support for the mother if the partner needs to go with the newly born baby
Provide updates about baby to mom in the event of separation
Help with initiating breastfeeding or pumping
Physical support in the immediate postpartum hours
Emotional support and processing after birth
Using A Doula After A High-Risk Birth
While birth doulas spend most of their support at your birth, they provide invaluable prenatal and postpartum support. Following a high-risk birth, postpartum support can be vital. You will need time to heal whether you have a c-section, vaginal birth, or assisted vaginal birth. A birth doula can help you plan for postpartum healing, provide some practical support, and might provide postpartum doula services (as a separate service). Processing a high-risk birth can be challenging for women who initially hoped for an unmedicated birth, especially an out-of-hospital birth. A doula can help in many ways with this, including:
Being an ear and offering support
Referring to a professional counselor familiar with the reproductive years as needed
Help you with bonding such as through rebirthing ceremonies, herbal baths, milk baths, and more
Support you in creating a safe space to heal from birth
Help you understand postpartum healing
Support you in navigating postpartum medical complications, NICU stays, etc.
Help you understand typical newborn behavior
A doula becomes your guide into a potentially challenging birth. They offer support, encouragement, help you know what to expect, and help your process afterward. A doula provides invaluable support regardless of where you give birth and your risk level.